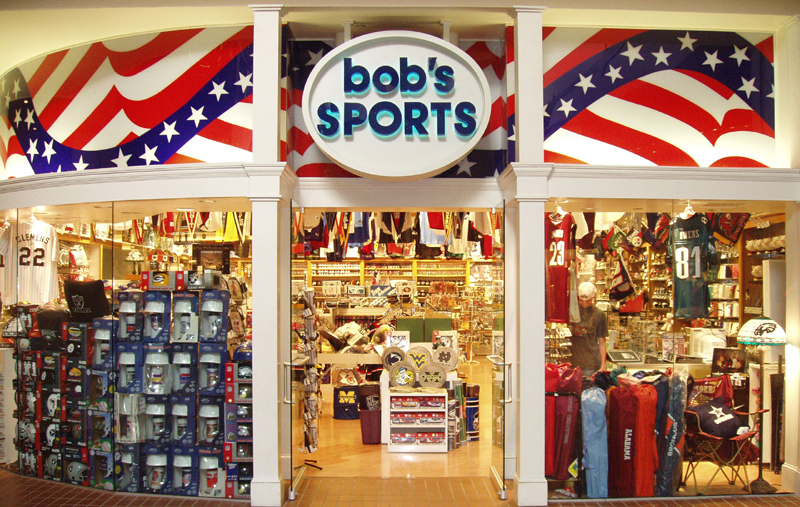 Welcome to Bob's Sports!
Bob's Sports offers one of the largest and most diverse selections of sports collectibles, memorabilia, and apparel in Pennsylvania! We are located at the Park City Center mall in Lancaster, Pennsylvania.
Bob's Sports has a very wide range of officially licensed sports merchandise available. Some of our items include sports cards, autographed memorabilia, jerseys, shirts, hats, blankets, lamps, clocks, etc. 100% of the merchandise that Bob's Sports carries is officially licensed by the NFL, MLB, NHL, NBA, NCAA, and NASCAR. Check out our merchandise page for some of the products Bob's Sports has to offer.
Store Info
Bob's Sports is open Monday through Saturday from 10:00 am to 9:30 pm, and on Sundays from 11:00 am to 6:00 pm. If you are traveling to the area, please click here for directions. We are located off of the Harrisburg Pike exit on Route 30 at the Park City Center mall. Our store is located in the Boscov's wing of the mall, directly next door to Damon's Grill.

To Place an Order / Questions
If you are interested in placing an order, please contact us. We are also available to answer any questions you may have about a certain product, as well as current availability of a product and to discuss special orders.